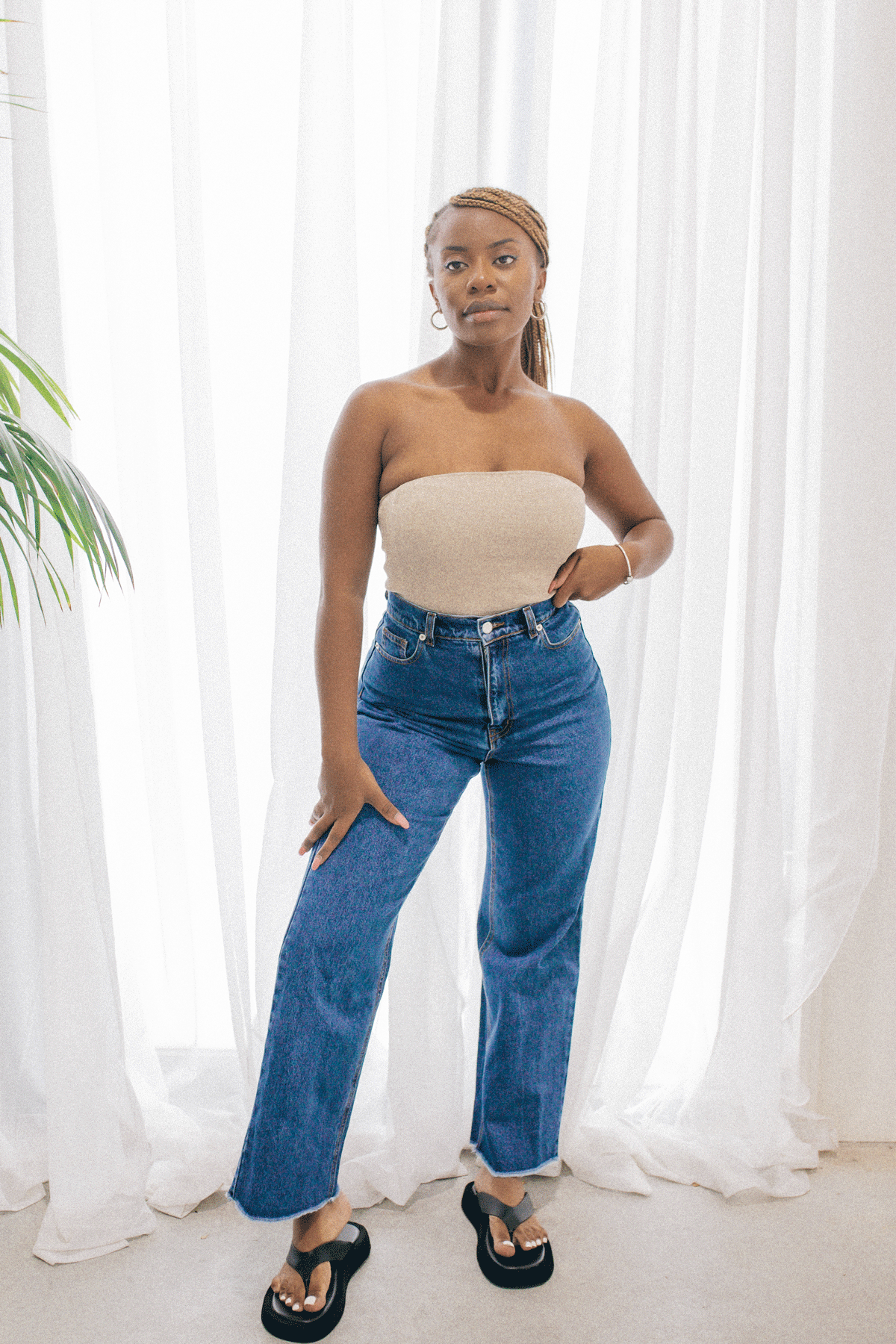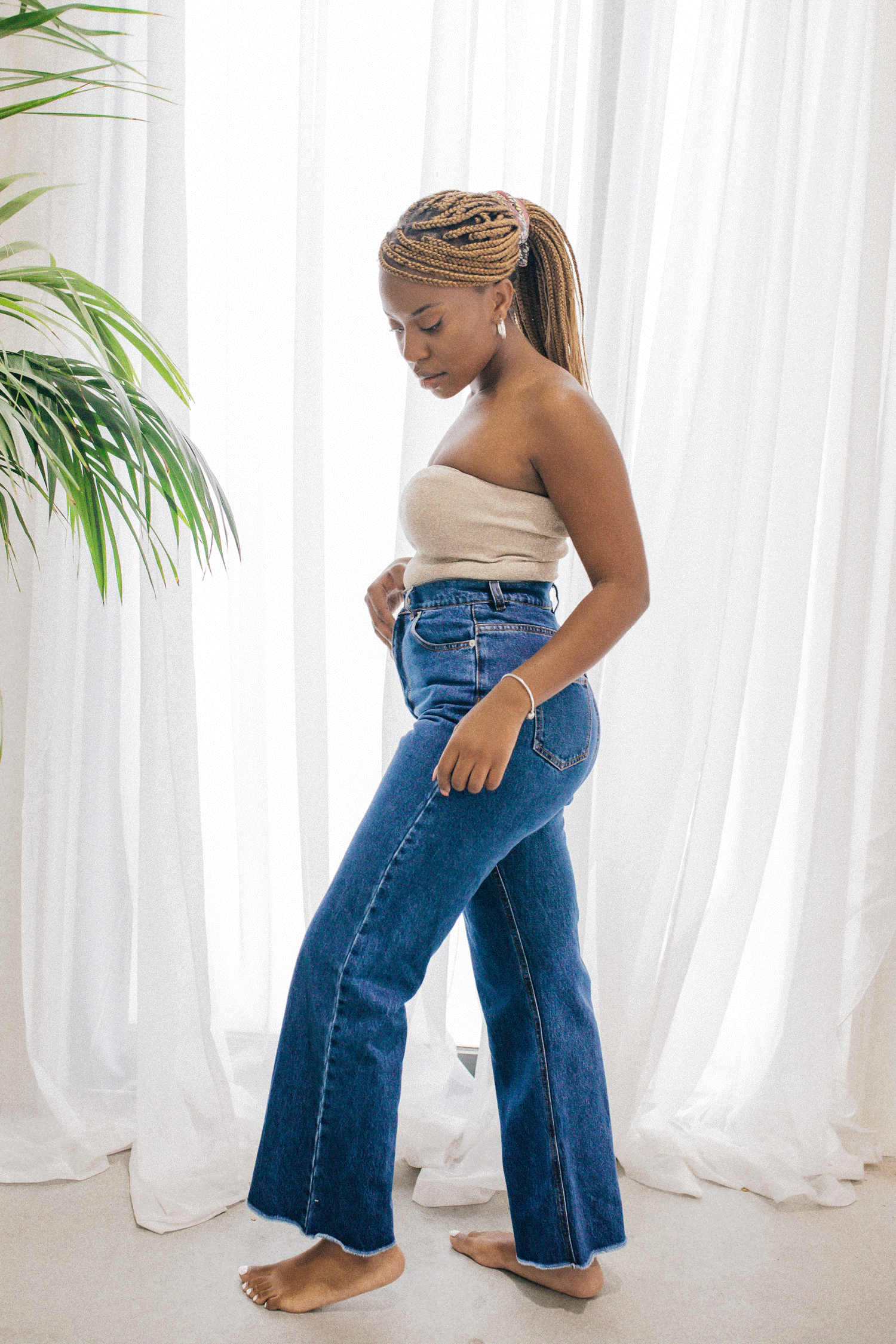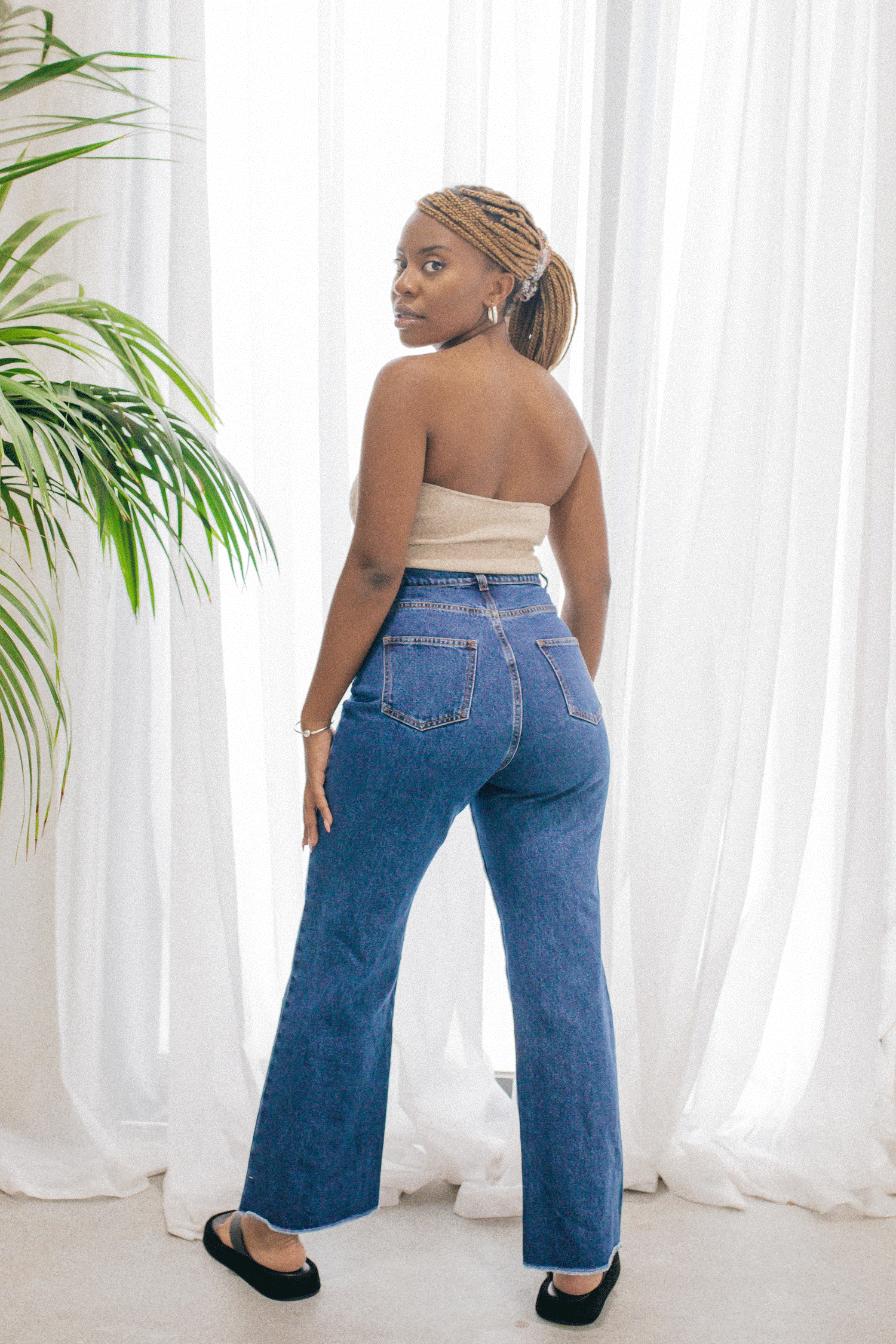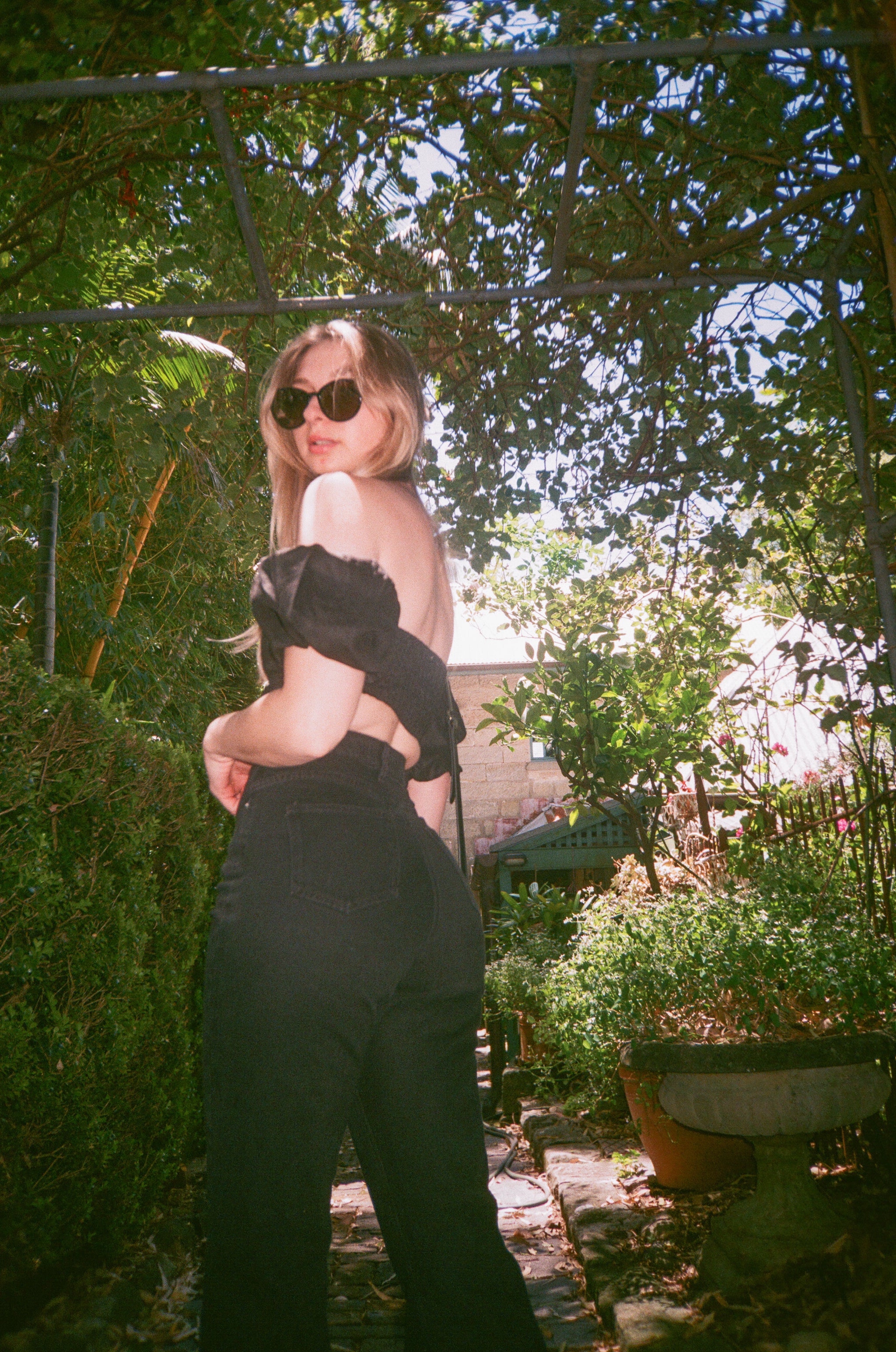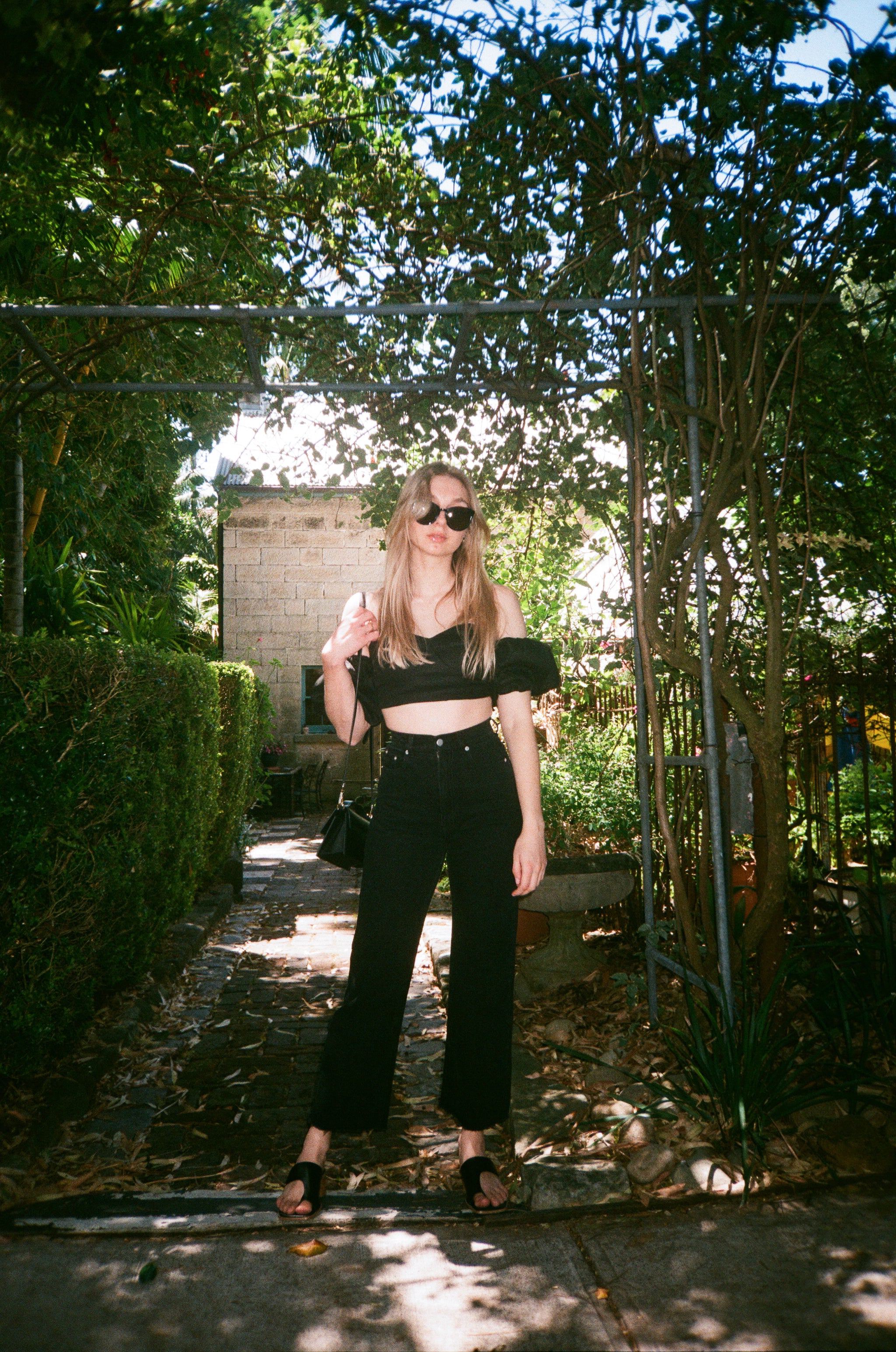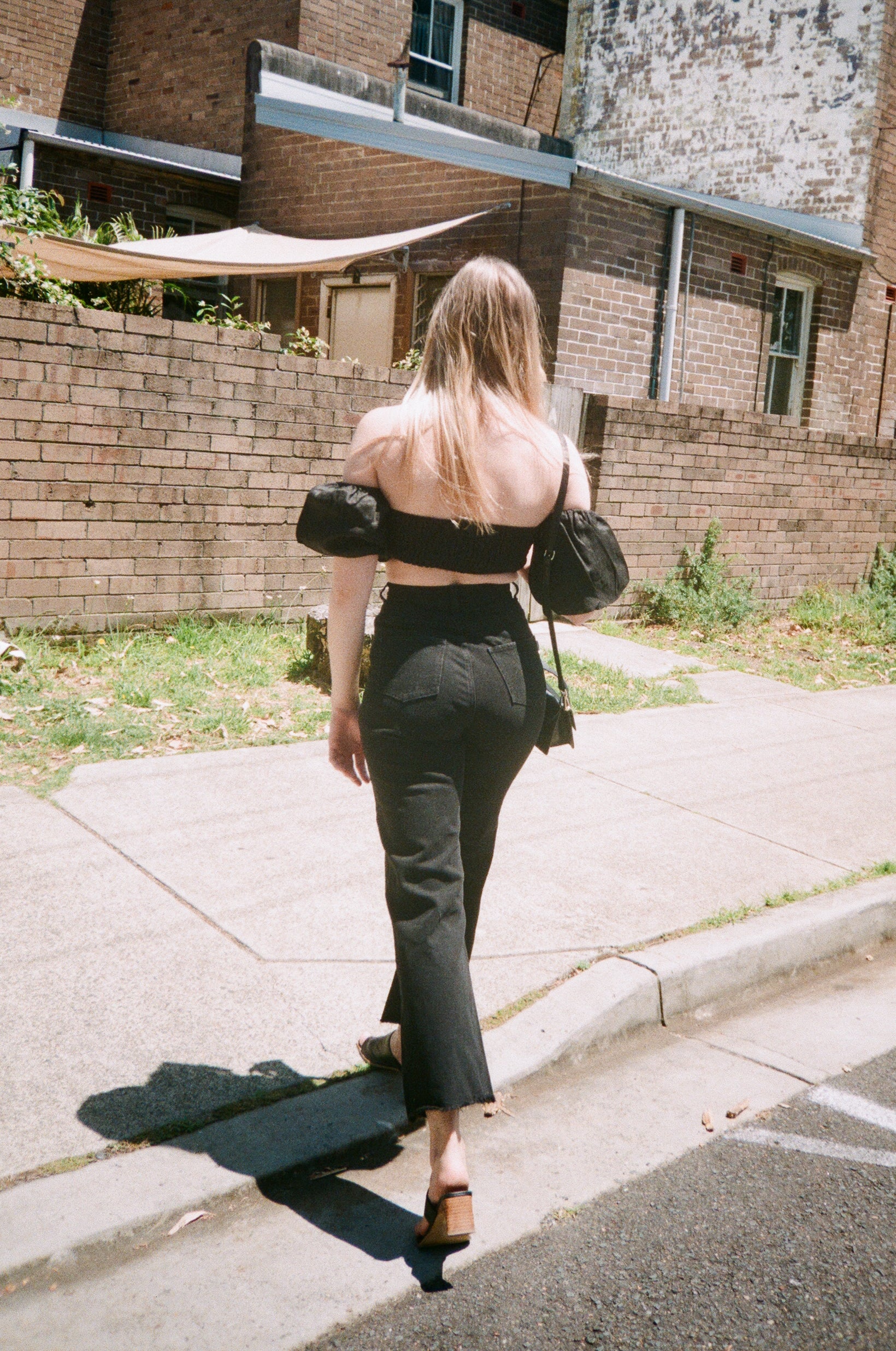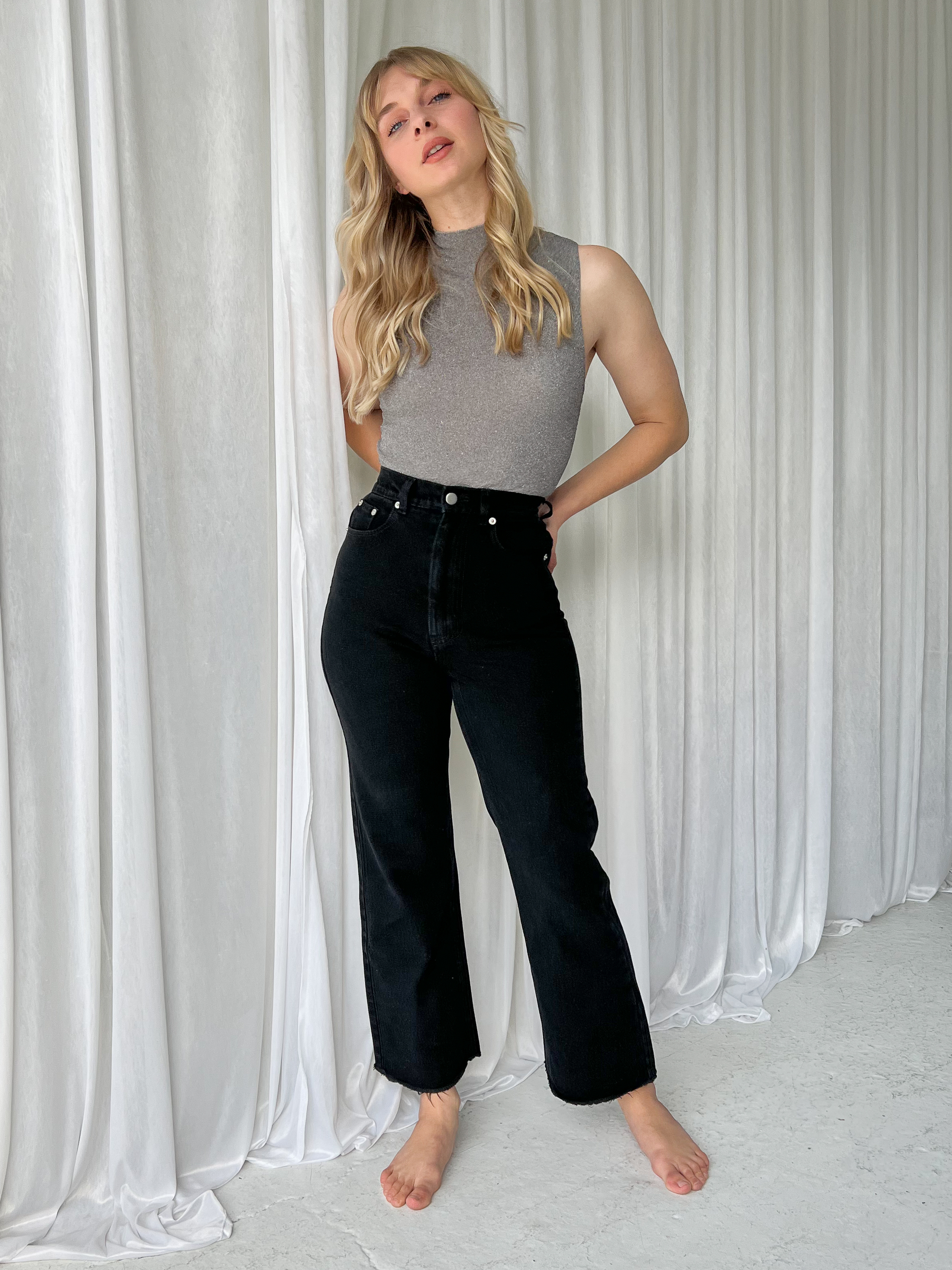 The Peachay Jean (wider cut)
These vintage styled jeans will hug your waist and fit your hips, butt and thighs. No more annoying waist gap! They are made specifically to fit your pear shape. 
Find your flower fit here
The Peachay Jean (wider cut)
More Details
- Low Rise | Mid Rise | High Rise (on belly button) | Super High
- Slightly flared cut 
- Relaxed fit around the knee/leg
- 100% cotton 
Sizing
We've ditched the sizing guides most brands follow, and created our own sizing based on women with an hourglass/pear shape.
To find your flower fit, you can refer to our fit chart. You just need to measure yourself and match your measurements with a flower fit.
Our bottoms are designed to fit women with a smaller waist, bigger booty and thighs. This means that we keep the waist small while adding more room to the booty and thighs.
Shipping & Returns
Free shipping in Australia
Australian orders:
Shipping is free for all Australian orders. Express shipping is available for $5. Metro areas usually receive their order in 1-3 days.
Overseas orders:
The shipping fee for overseas orders is $20. Please note that import tax and duties may apply and it might cost a lot. Please check the import rules of the country you are shipping to.
Returns & exchanges
You may return your order for a refund or exchange if your items are in their original condition. Returns must be placed in the post within 14 days of receiving your order. The cost of the return is not covered by Peachay. To learn more about our return and exchange policy, click here.
Perfect fit!
These jeans are absolutely amazing! Normally, I can never EVER find jeans that fit both my hips and waist, but these jeans actually do! I cannot recommend them enough.
That juicy fit!
In 25 years I haven't found a pair of jeans that sit comfortably around my thighs and booty and zip up without waist gap (it's actually taking a bit of getting used to - in a good way!!) Thank you so much for your work, Bella. I love these jeans. When I feel a little bit bloated, these provide the little-bit-of-firm to tuck me in, without being uncomfortable. I'm about an 10 waist with 12-14 booty and the Daisy fits like a glove.
Amazing structured jeans that fit my body properly.
Buying jeans has always been a massive chore. My thique thighs and booty meant i had to compromise, they were either so stretchy that they were as thin as tights, or they flapped about my waist and I spent the whole day pulling them up or I had to wrench them in with a belt. Peachay jeans actually fit my body and are a nice thick denim that doesn't show the patterns of my cellulite to the world. I now own two pairs because they are just that great. If you have any questions on fit just ask Peachay, they will give you clear advice. Highly recommend.
I feel good!
I've always struggled with jeans... There's a big difference between the size of my waist and my hips/bum, and I'd just accepted that jeans are incredibly uncomfortable and unflattering. I'm so glad I found Peachay. I did have an issue with sizing - the recommended size was good on my waist, fine on my bum, but too tight on my hips - but Joy was so sweet and so helpful, and in no time I had them exchanged for a bigger size. While the fit isn't absolutely spot on (a lil big on my waist/thighs now), it's the best fit I've had so far, and I just feel good in the jeans. They're flattering, and I feel like a woman! Neither squashing nor hiding my curves, but hugging them gently. Go for it.
My second pair of Peachays!
I purchased the Chelsea Jean in 2021 and have loved them so much. So comfortable and I get a lot of use out of them. This time around I went with the Peachay Jean, but was tossing up whether to go a size smaller to get a firmer fit. Bella helped me out and encouraged me to go the size smaller as they will stretch with wear. And she was spot on, these ones are absolutely the perfect fit for me! Thanks for creating a great product Bella! X