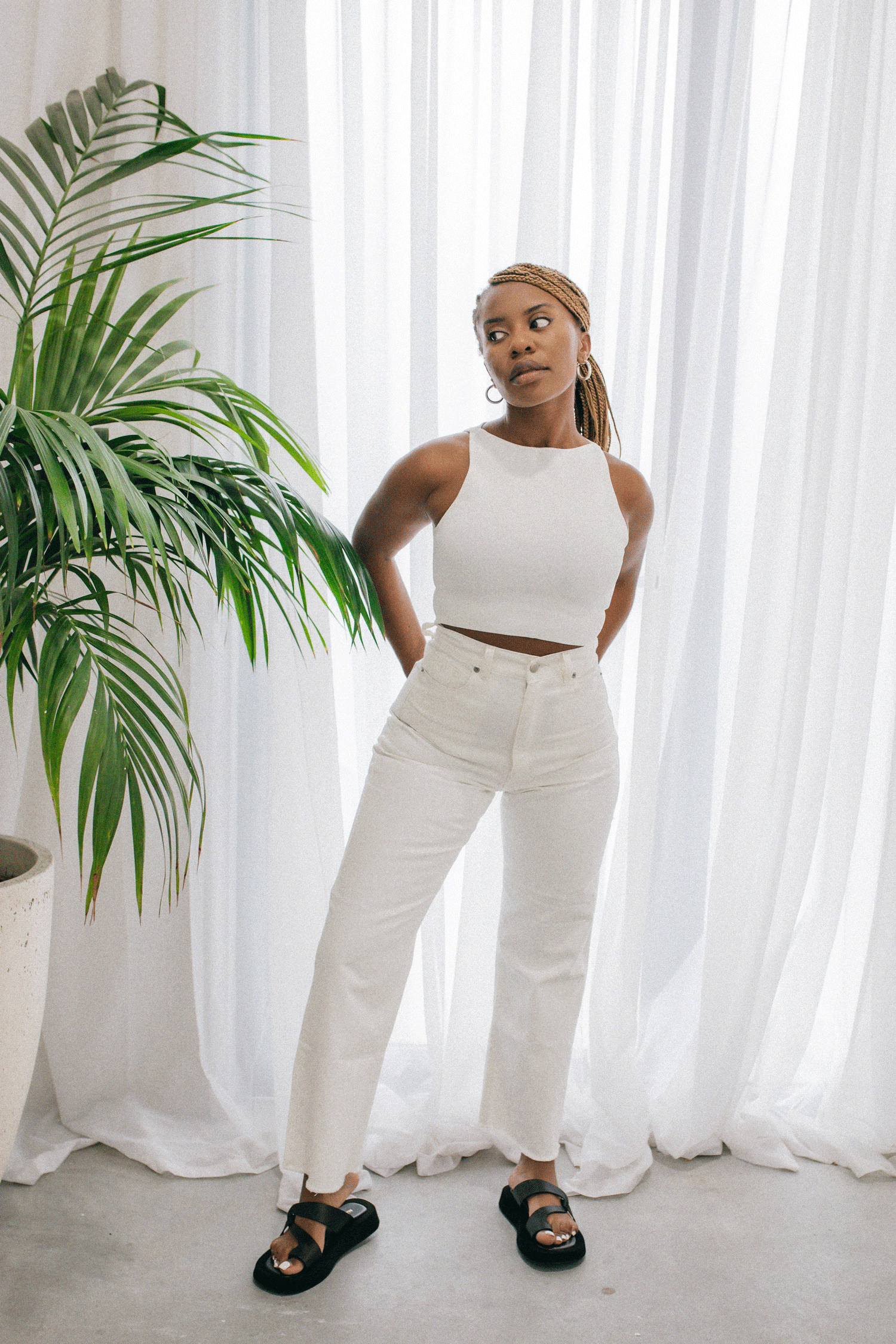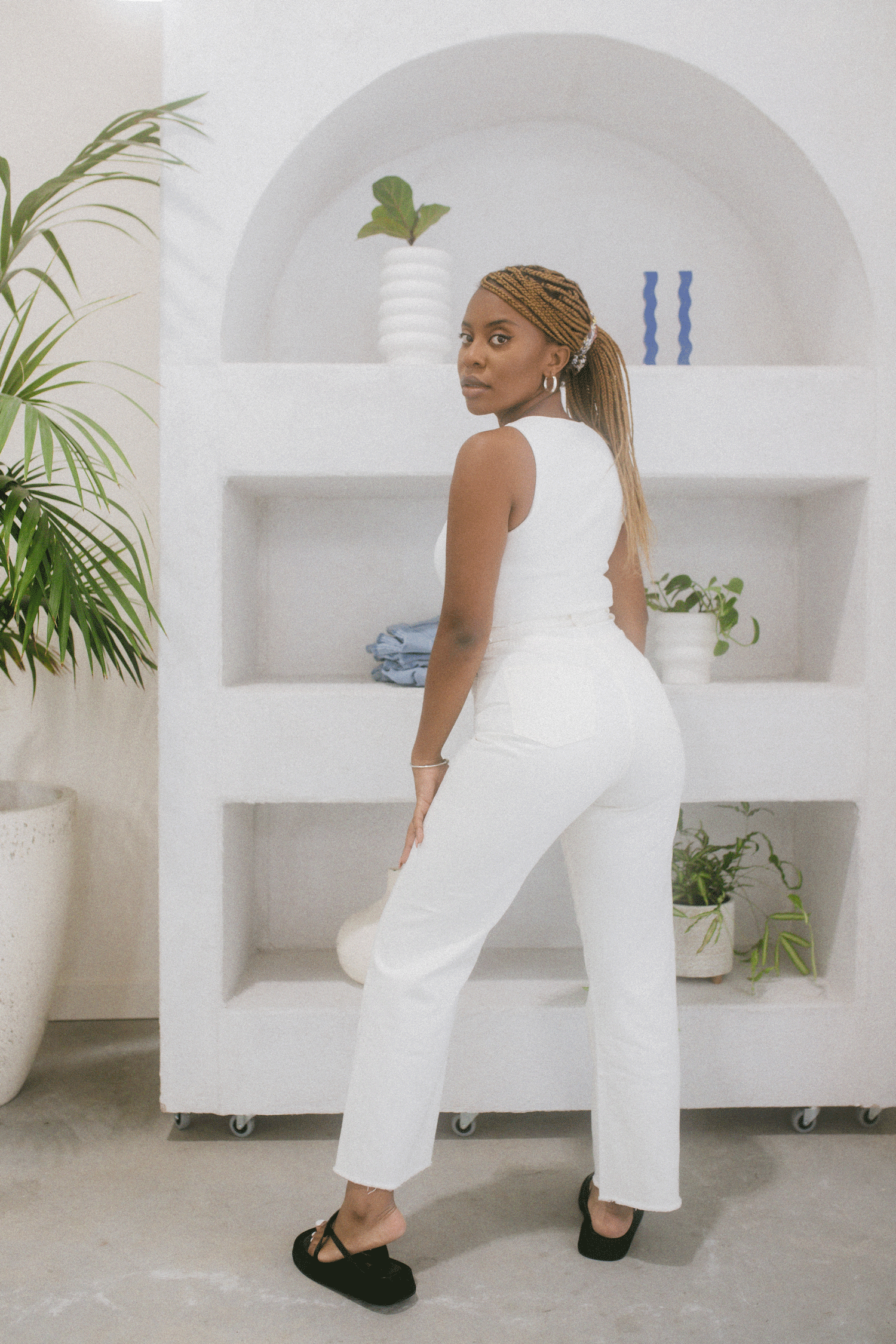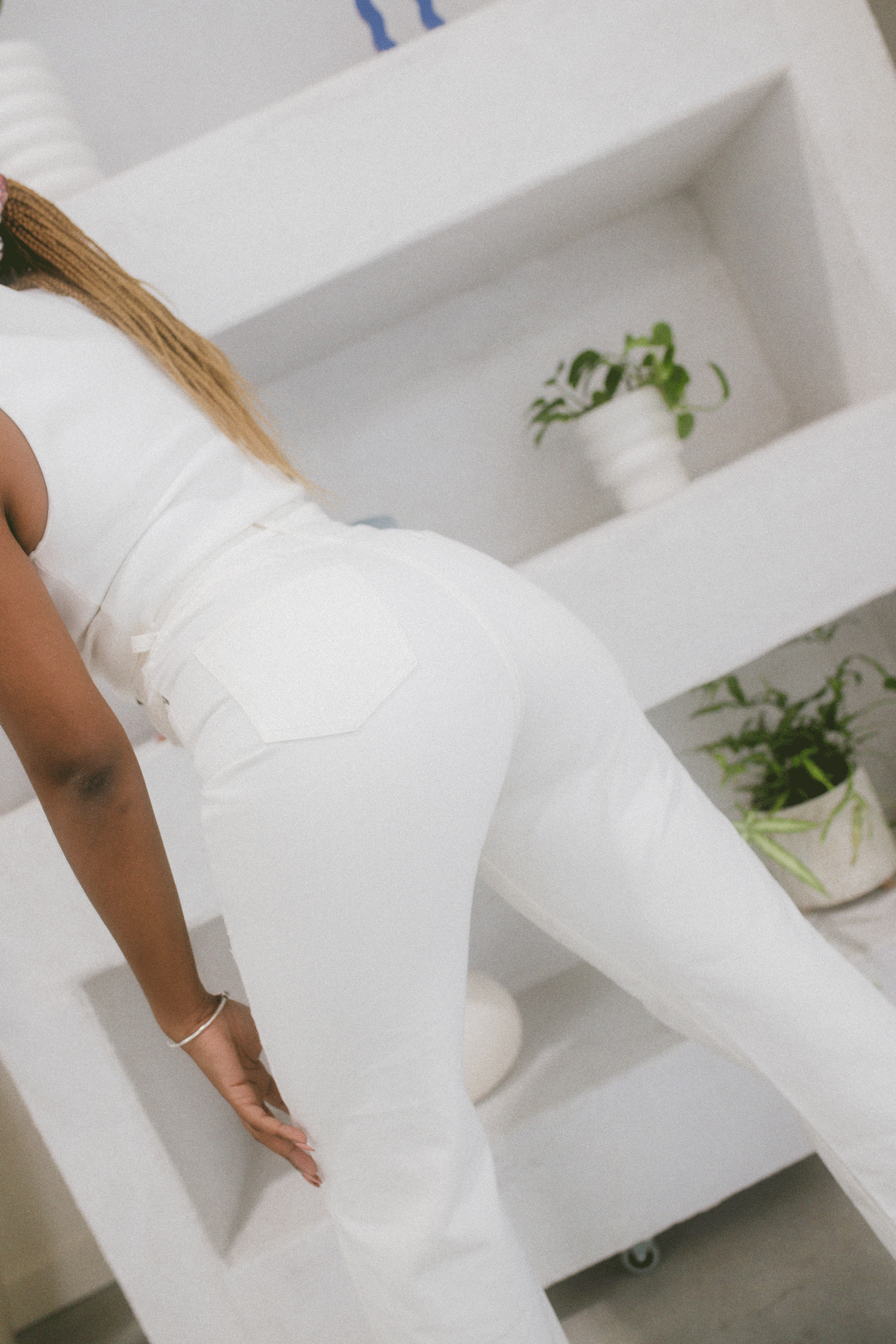 Peachay Jean (slim cut) | White
Our jeans are made for women with an hourglass figure, making room for our thighs, hips and bum - while keeping the waist small.
Find your flower fit here
Peachay Jean (slim cut) | White
$164.00 USD
Regular price
More Details
- Low Rise | Mid Rise | High Rise (on belly button) | Super High
- Slightly flared cut 
- Relaxed fit around the knee/leg
- 100% cotton  
Sizing
We've ditched the sizing guides most brands follow, and created our own sizing based on women with an hourglass/pear shape.
To find your flower fit, you can refer to our fit chart. You just need to measure yourself and match your measurements with a flower fit.
Our bottoms are designed to fit women with a smaller waist, bigger booty and thighs. This means that we keep the waist small while adding more room to the booty and thighs.
Shipping & Returns
Free shipping in Australia
Australian orders:
Shipping is free for all Australian orders. Express shipping is available for $5. Metro areas usually receive their order in 1-3 days.
Overseas orders:
The shipping fee for overseas orders is $20. Please note that import tax and duties may apply and it might cost a lot. Please check the import rules of the country you are shipping to.
Returns & exchanges
You may return your order for a refund or exchange if your items are in their original condition. Returns must be placed in the post within 14 days of receiving your order. The cost of the return is not covered by Peachay. To learn more about our return and exchange policy, click here.
Such a fab pair of jeans!
The fit is PERFECT. Honestly have never had a pair of jeans fit so well. Excited that I found your lovely label x
The perfect white jeans
I love these so much! They are my first buy from Peachay, and I can't believe I wasted so much time by not buying from here sooner. For reference, I'm 5'3" and am wearing "Rose", and I may have been able to size down, but I'm happy to have a little bit of "bloat room" in these!
Perfect white jeans!
I've never owned white jeans but I can definitely see these being part of my regular wardrobe, they're a good shade of white, not too bright but not too cream. As a person who is usually in-between sizes, the fit is perfect, they are comfortably snug on my waist but I have lots of room for my hips and thighs which is perfect!
The perfect white jean!
I was lucky enough to be gifted these jeans (because I'm ALWAYS raving about peachay) so these are my 3rd pair of peachay bottoms I have. LOVE LOVE LOVE!
They are the perfect fit and I love that they are slimmer than my other pair to change up the look. They look so classy and can be dressed up or down.
I could not recommend these more :)
My first pair of white jeans!
I've never owned white jeans but after trying the Chelsea's and having them fit me perfectly, I decided to give the white ones a go! Unsurprisingly they are also perfect! Super flattering cut and no awkward "jean dance" trying to get them on. ❤️